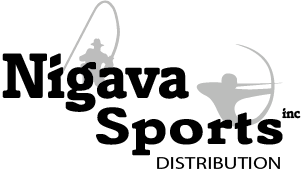 Passionate all along the line
THE LARGEST CANADIAN SPECIALIZED DISTRIBUTOR
OF FISHING, HUNTING AND OUTDOORS SUPPLIES
IN EASTERN CANADA
The Biggest Brands
Fishing
Ice Fishing
Hunting
Outdoors
Nigava always works with the aim of meeting demand and offering the best guaranteed prices on the market.
Sights set on success
Our priority is customer service and expertise. That is why our employees are qualified, experienced and know the market. In fact, in addition to keeping a diversified inventory, we provide additional follow-up by visiting our customers biannually. Meeting delivery deadlines and complet orders are essential with us.
Our DNA
Stay aware of the hottest new products at competitive prices.
Our Timeline

in 2009, Nigava Sports started in the well-known brand Dreamfishing made by the passion of an outfitter father and his son. First specializing in spoon for salmonid, Dreamfishing saw the demand increase for different lure.
In 2013, seeing the demand grow, Marc-Olivier Imbeault (the son) acquired the manufacturer Neptune Flies, recognized since 1979. This made an opening on the international market. The fusion of the two companies had created Nigava Sports Distribution. A sales team is made up and more lines are added for distribution.
In 2016, the addition of a hunting and outdoor division is available to our customers.

In 2017, the acquisition of the competitor PS Distribution has refine our inventory in terms of hunting and survival items.
Since then, Nigava Sports continues to grow in volume keeping in mind to offer a range of quality products, accessible to all our customers.